---
Rightsizing—the long-term move to get the right people into the right seats within an organization—almost always involves letting people go. But that doesn't mean that the process can't be approached strategically.
You, as a manager, must be prepared if your company is planning to layoff several employees at once. That means knowing how timing and details affect the situation of rightsizing, even if it is an ongoing process.
Workforce attrition is one of the easiest—and least uncomfortable—ways to rightsize your organization. The slow but steady method can be realized by not filling vacant positions and/or putting in place a hiring freeze. Because the responsibilities of departing employees may need to be shifted to remaining staff, this method requires a strong alignment between organizational goals and talent management.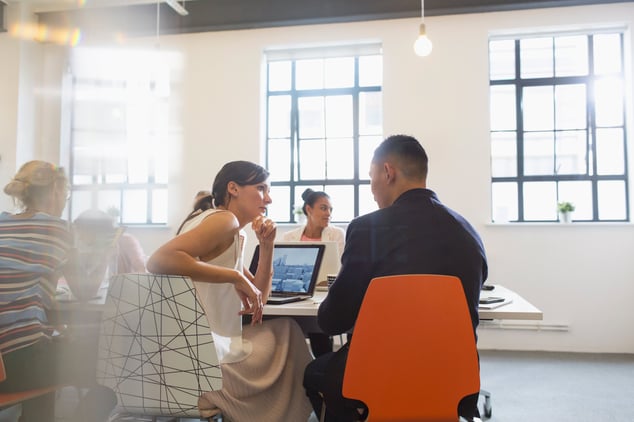 ---
If you find layoffs are a must, it's important to focus on performance, not seniority. You will want to communicate that your company is rightsizing to position itself for future growth—and not downsizing to cut costs. A company that implements a rightsizing strategy will continually evaluate itself and its employees, and be ready to make changes, to optimize performance.
No matter the circumstances, letting people go requires an empathetic and humane approach.
You can do this by providing Career Transition Services so that employees who are transitioned are provided necessary tools to help them be successful going forward. This strategy not only helps employees who are leaving the company, but it helps keep the company's reputation from suffering. Word of mouth, social media and company review sites are known to spread bad news just as fast as good. And negative comments, even if they aren't accurate, can prevent people from working for or doing business with your company in the future.
Ulliance helps companies plan for a layoff announcement to employees to ensure managers are prepared. The objective is for managers to appropriately interact with those losing their jobs and those who remain with the company. As a result, employees directly affected by the layoffs can participate in career transition workshops that focus on important re-employment skills and adjusting to the significant change.
If you have a need for rightsizing, we have put together a guide that offers:
Best practices

Scripts for termination conversations

And much more!
---
The Ulliance Life Advisor EAP provides clients with helpful resources on ways to enrich children's lives, referrals and even counseling (and a plethora of other topics). And as always, if you are a client of Ulliance, the Life Advisor EAP services are free and confidential.
---