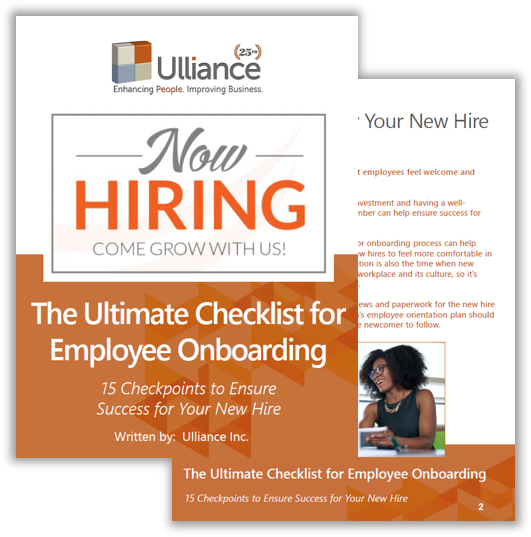 Attracting and retaining talent has become a hot topic of late because of a thriving job market. Human resources professionals want to have a well-planned orientation for a new team member to ensure success for everyone involved.
As seen in the previous well-being blog "Improve Employee Retention", it costs 30-50 percent of an employee's salary to hire their replacement - and could be up to 400 percent depending on the position.
This means when bringing on a new team member, return on investment is critical. The process begins before day one, and is ongoing. A thorough and thoughtful on boarding process can help improve employee retention, and help new hires feel more comfortable and connected in their new position.
Download the Ulliance Ultimate New Employee Checklist for a step-by-step plan to ensure success for you and your new hire!