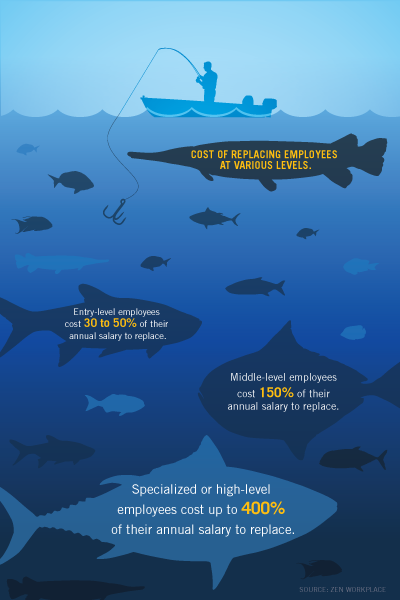 ---
Apply these 3 practices to reduce worker turnover, saving time and money
In business, turnover is a four-letter word—and for good reason. High employee turnover wastes time and money.
A study from Employee Benefit News found it costs 30-50 percent of a worker's salary to hire a replacement —and this percentage can rise as high as 400 percent depending upon the level of the position.
But there's good news. After analyzing 240,000 exit and employee interviews, the Work Institute found that 75 percent of the reasons employees left could have been prevented by the employer. The three most prevalent reasons for leaving are also some of the easier and less costly issues to tackle: career development, work-life balance and management behavior.