TROY, Mich. (Sept. 5, 2017)

– René Carpenter was recently hired as director of marketing for

Ulliance, a human resource services provider headquartered in Troy, Michigan. In this role, Carpenter is responsible for the development and execution of Ulliance's strategic marketing plan, including brand awareness, creative services, digital marketing, communications and social media programming, with a focus on expansion in existing and new markets. Carpenter also sits on the Ulliance leadership team that oversees the company's corporate strategy.

---
"René's creative background and marketing experience will help Ulliance grow our client base. We believe she will be instrumental in guiding our staff to consistently communicate the unique programs and services Ulliance brings to current clients and those we look forward to serving," said Deanna S. Hatmaker, senior vice president of development and strategic performance.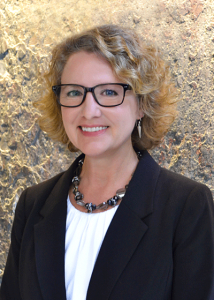 Prior to joining Ulliance, Carpenter was corporate communications manager at a Michigan-based insurance broker and has held several other marketing positions throughout her career. Carpenter is certified in web and graphic design from the College for Creative Studies, as well as content and digital marketing through the HubSpot Academy. She received a Bachelor of Science degree in marketing from Eastern Michigan University in Ypsilanti, Michigan. Outside of work, Carpenter volunteers her time as a member of the marketing team for Camp Casey, a Michigan-based nonprofit horseback riding program for children with cancer and rare blood disorders.
---
About Ulliance, Inc.
Ulliance, Inc. (Ulliance) is an international service company headquartered in Troy, Michigan. For more than 25 years, Ulliance has been providing human resources services including employee assistance programs (EAP), wellness programs, training programs, organizational and leadership development, coaching, career transition services, and crisis management to more than 260 organizations across the United States, Canada, Mexico, South America and Europe serving nearly one million people. Since 1990, the Ulliance team has assisted organizations of various sizes to greatly reduce behavioral healthcare costs while increasing employee productivity and retention. For more information about Ulliance, please visit www.ulliance.com or call (866) 648-8326.
# # #
---