Chef Nicole's love of food began at a young age and she remembers while growing up that her mom made the best apple pie on the block in Royal Oak, Michigan. Her dad was a firefighter who always brought recipes home from the firehouse. Food was an important part of her upbringing and it ignited her passion for the way sharing food fosters genuine, heartfelt connections between people.

---
WATCH THE WELLNESS INTRO VIDEO BELOW
After 10 successful years in networking & marketing, she tapped into her early experiences with food and enrolled in Cook Street Culinary School in Denver, with stints in Italy and France. She later studied French Cuisine, pastry and wine at the Gastronomicom Cooking School in Cap d'Agde.
Chef Nicole is a Certified Personal Chef and a Certified Fitness Nutrition Specialist. She takes her love of food and cooking very seriously and strives to make people's "food life" easier.
HER EXPERTISE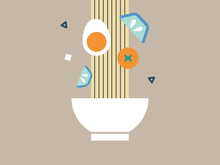 • Preparing quick, healthy, great tasting food
• Practical ways to cook healthier foods
• Sourcing local, sustainable ingredients
• Understanding portion sizes
• Reading and understanding food labels
Ulliance offers onsite cooking demos, which are a great idea to spice up a health fair for your organization. This is how it works, Wellness Chef Nicole comes to your place of business and prepares a simple, delicious, healthy meal - that your employees get to enjoy. The typical demonstration is one hour that may be tailored to fit your needs.
We are excited to have her joining our team. For more information on how to schedule a healthy cooking demo for your company click below!
---