Your employees bring more to work with them than just their lunches!
Let's face it, life can be full of challenges whether large or small personal or work-related and the sooner they are overcome the sooner we are able to focus on leading a happier healthier life, while friends and family are often invaluable in providing us with the help and support we need in everyday life, sometimes situations arise where we need to look elsewhere for advice. In these circumstances the Ulliance Life Advisor Employee Assistance Program is here to help.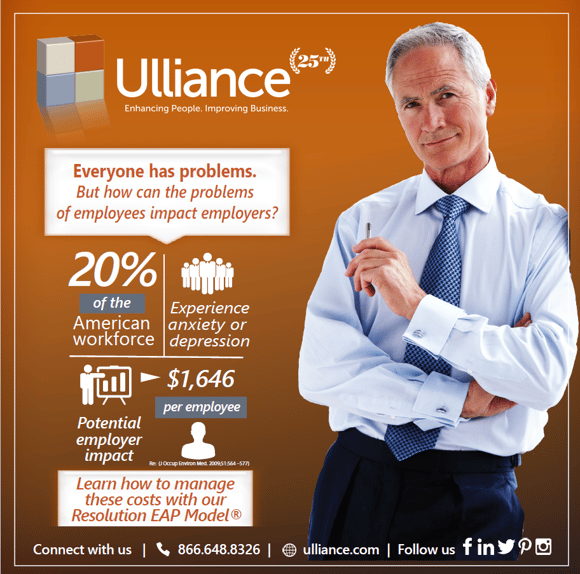 LEARN HOW TO MANAGE THESE COSTS BELOW!