Employee Resource Groups (ERGs) bring together people within an organization who share similar backgrounds or interests. Sometimes called affinity groups, ERGs are typically employee-led and can play an important role in helping to foster a sense of community within an organization.
"ERGs give employees an opportunity to connect with like-minded people and are often a cornerstone of employer diversity and inclusion efforts." Valerie Silverthorne, TechTarget
---
History of ERGs
Employee Resource Groups have their roots in the Civil Rights Movement of the late 1960s, when they emerged as informal communities of support in response to racial tensions and discrimination in the workplace. In fact, the first ERG was the "Xerox National Black Employees Caucus" which was created as a forum for Black employees to advocate for inclusion and change within the company."
Other early ERG initiatives were implemented by companies like IBM and AT&T to create a better working environment for their minority employees. Since then, ERGs have grown to be an ever-more important part of corporate efforts to create an inclusive and engaging culture. It is estimated that over 90% of Fortune 500 companies now support ERGs.
With today's growing emphasis on diversity, equity, inclusion, and equality in the workplace and beyond, affinity groups can be found built on any number of commonalities, including:
Race

Religion

Gender

Sexual orientation

Nationality

Military

Disability status
ERGs can also be formed around shared interests or social/economic causes, such as working parents or employees nearing retirement.
The Purpose of ERGs
Effective Employee Resource Groups provide employees with affinity-based support while also facilitating strategic collaboration and constructive dialogue between management and staff.
This type of structure not only encourages inclusivity within the organization but also can help build trust and open lines of communication.
Employee Resource Groups have evolved to become formal organizations within many large corporations and public institutions. They are designed to provide resources and social networks to help promote inclusion and diversity in the workplace.
the five important goals of Ergs include:
Raising awareness and embracing differences so that everyone's voice is heard.

providing access to career development tools.

providing mentorship and guidance from more experienced colleagues.

creating a sense of community and belonging amongst employees from all backgrounds.

promoting cross-cultural dialogue between employees from different backgrounds to increase inclusion and intercultural understanding in the workplace.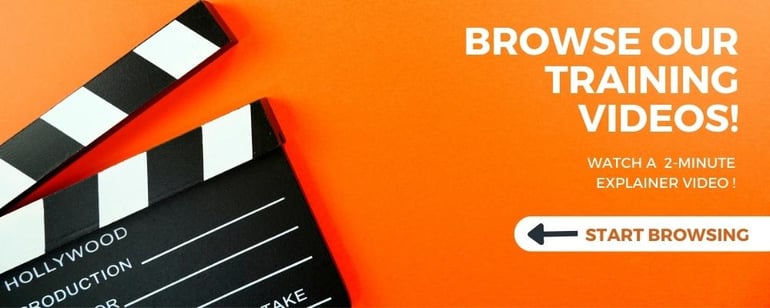 Ideally, ERGs help create an atmosphere where people are valued for their differences; this kind of collective collaboration is increasingly important for companies hoping to remain competitive in today's fast-changing environment. Ultimately, ERGs transcend simple diversity initiatives by giving members a unique platform to network professionally, share knowledge, and drive business results.
Benefits of ERGs For Employees
Joining an Employee Resource Group (ERG) offers multiple advantages for employees. ERGs create a platform where employees can network, share ideas, and receive professional development opportunities.
Depending on the specific type of ERG, participants can learn more about different cultures, recognize challenges and become more cohesive.
Additionally, ERGs can provide access to senior leaders within the organization and offer mentorship programs. Collaboration between various stakeholders in the organization gives members a larger perspective of their work allowing them to build connections inside and outside of their team.
Benefits of ERGs For Employers
ERGs provide numerous benefits to employers, including increased engagement, improved recruitment and retention of talent, and a greater sense of belonging for employees.
Engagement is one of the most important benefits of having an ERG. Employees who are part of an ERG are more likely to be engaged in their work because they feel connected to their organization's mission and values. This connection can lead to higher job satisfaction and better performance.
Having an ERG also helps employers with the recruitment and retention of talent. Companies that have an active ERG program are seen as more attractive to potential employees who want to work in a diverse environment. Additionally, when employees feel like they belong in their organization, they are more likely to stay longer.
Finally, having an ERG helps create a sense of belonging among employees from different backgrounds or cultures. This can help reduce feelings of isolation or exclusion that some employees may experience due to their differences from the majority group at the company.
Setting up an ERG
Even though most are led by volunteer employees, setting up an ERG requires planning and careful consideration. Companies who are setting up a new Employee Resource Group might benefit from consulting and working with their employee assistance plan provider to ensure a successful launch.
The first step in getting started is to identify the purpose of the ERG and how it will benefit the participants and the organization. This could include providing support for underrepresented groups, creating a sense of belonging, or helping to promote diversity initiatives. It is also important to consider what type of structure the group should have and who should be involved in its formation.
Next, it is necessary to establish a set of guidelines for how the group will operate. These guidelines should include topics such as meeting frequency, attendance expectations, roles and responsibilities of members, etc. It may also be beneficial to create a mission statement that outlines the purpose of the group and its goals for achieving them.
Once these considerations have been made, it is time to start recruiting members for the ERG. This can be done through word-of-mouth or by using internal communication channels such as email or social media. It is important to ensure that all employees feel welcome and included in the process. Employers can help facilitate this by allowing ERG leaders to launch the group during work time.
Invite company executives to help, either as an official sponsor or in an unofficial capacity. Management likely has access to resources and information that could be beneficial to the Employee Resource Group.
Finally, it is important to provide resources for members so they can effectively carry out their roles within the group. This could include physical space, training materials on topics such as unconscious bias or cultural sensitivity, access to external speakers or experts on relevant topics, or even financial support for activities related to their work within the ERG.
Legal Concerns
Employee Resource Groups can be an effective way for employers to foster diversity and inclusion, but there are potential legal issues that need to be considered.
Social media use by ERG members can raise a number of legal concerns. Employers should ensure that all posts made to social media accounts related to the organization's ERG are appropriate and do not contain discriminatory or harassing content. Employers should also consider developing clear guidelines for how employees should interact with each other on social media, as well as any rules about what types of content are allowed and which are prohibited.
Additionally, employers should be aware of the possibility of discrimination against members of ERGs. Employees who join ERGs may face backlash from other employees or supervisors, or they may experience disparate treatment due to their involvement in the group. It is important for employers to provide anti-discrimination training and create policies around how ERG members are treated in order to prevent this from happening.
Overall, it is important for employers to consider the potential legal issues associated with Employee Resource Groups and take steps to ensure that these issues are addressed appropriately.
ERGs and Diversity, Equity and Inclusion
Employee Resource Groups are sometimes seen as a component of a company's broader Diversity, Equity, and Inclusion efforts. ERGs can help advance DEI efforts in several ways, including helping employees feel comfortable being authentic at work and increasing visibility of underrepresented groups of employees.
However, companies must work to avoid pitfalls that can make ERGs feel ineffective. They suggest:
Ensuring that ERGs and corporate DEI teams are aligned

Providing organizational support to help ease the burden for volunteer ERG leaders

Allocating funding and leadership support equitably, so that all ERGs receive similar resources, including connections with the organization
Employee Resource Groups- A Mutually Beneficial Source of Success for Employees and Employers
Well-managed Employee Resource Groups present a clear opportunity for employers to enable employees' success - and the success of the organization. Though ERGs have been in existence within some companies for decades, the shifting desires of today's employees to feel more connected within their careers make them more attractive than ever.
---
---
When you partner with Ulliance, our Life Advisor Consultants are always just a phone call away to teach ways to enhance your work/life balance and increase your happiness. The Ulliance Life Advisor Employee Assistance Program can help employees and employers come closer to a state of total well-being.
Investing in the right EAP or Wellness Program to support your employees will help them and help you. Visit https://ulliance.com/ or call 866-648-8326.
The Ulliance Employee Assistance Program can address the
following issues:
• Stress about work or job performance
• Crisis in the workplace
• Conflict resolution at work or in one's personal life
• Marital or relationship problems
• Child or elder care concerns
• Financial worries
• Mental health problems
• Alcohol/substance abuse
• Grief
• Interpersonal conflicts
• AND MORE!
---
References:
Effective Employee Resource Groups Are Key to Inclusion at Work. Here's How to Get Them Right, McKinsey, https://www.mckinsey.com/capabilities/people-and-organizational-performance/our-insights/effective-employee-resource-groups-are-key-to-inclusion-at-work-heres-how-to-get-them-right
Employee Resource Groups Create a Sense of Belonging, Foster Belonging, Stephen Miller, Society for Human Resources Management, https://www.shrm.org/resourcesandtools/hr-topics/benefits/pages/employee-resource-groups-create-a-sense-of-belonging.aspx

Manager's Guide to Employee Resource Groups (ERGs), Indeed.com, https://www.indeed.com/hire/c/info/employee-resource-groups
Understanding Employee Resource Groups: A Guide for Organizations, Sarah Cordivano, https://medium.com/sarah-cordivano/employee-resource-groups-part-1-b684aa249420
What Are Employee Resource Groups, Claire Hastwell, Great Place To Work, https://www.greatplacetowork.com/resources/blog/what-are-employee-resource-groups-ergs

What Is an Employee Resource Group and Why Does It Matter?, Shonna Waters, PhD, BetterUp, https://www.betterup.com/blog/employee-resource-group
What Is Employee Resource Groups (ERGs), TechTarget, https://www.techtarget.com/searchhrsoftware/definition/employee-resource-groups-ERGs