---
Teachers, their students and their school districts benefit from wellness programs.
We already know employee absenteeism hurts productivity and increases health care and other costs, but those effects are magnified when the employee is a teacher.
Teachers get sick just like the rest of us. But when they do need to take a sick day, school districts end up paying the absent teacher and shelling out cash for a substitute. Pay for subs can run $130 a day in some states, and sometimes more, if the substitute is highly experienced or needed long term. A 2018 study from Excellent Schools PA found that absent teachers in Pennsylvania, which has one of the highest teacher absentee rates in the nation, cost the state an average of $114 million per year.
And, while sick days aren't entirely avoidable, there are ways to help teachers take control of their well-being.
---
Putting a wellness program in place can help teachers focus on things like healthy eating habits, exercise and reducing risky behaviors (e.g., smoking), all of which can lead to reduced rates of illness and chronic disease. In turn, health care costs and absentee rates go down.
Effective wellness programs, especially those that include group workshops or activities such as healthy lunches or weekly yoga sessions, also help to engage teachers. Engaged employees—no matter where they work—are more creative and productive. Plus, they're more likely to advocate for their workplace. Higher engagement among teachers can lead to less turnover, too, which is estimated to cost U.S. schools more than $7 billion per year, according to a 2017 Teacher Stress and Health study from Penn State University and the Robert Wood Johnson Foundation.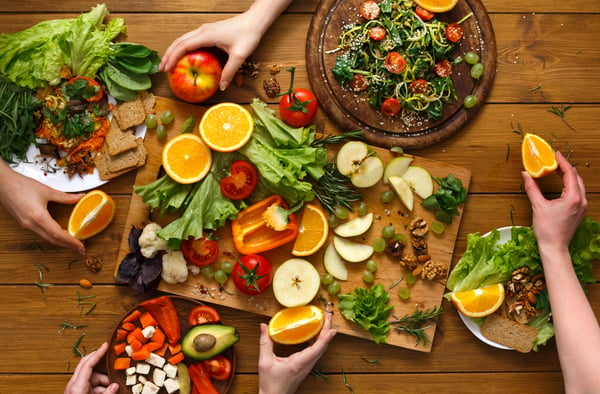 Students also see major benefits from healthier teachers who miss fewer days of work. Because teachers play such a major role in a student's success, teacher absenteeism can put a halt on the student learning progress and hinder future achievement.
Teachers need wellness programs that emphasize stress reduction methods and management techniques, not just to help to lower absenteeism related to stress-related illnesses, but also to help improve performance in the classroom. The Teacher Stress and Health Study found that high stress levels among teachers directly results in lower achievement for students and higher costs for schools. A New York City study showed higher teacher turnover led to lower fourth- and fifth-grade student achievement in both math and language arts.
It's also important to remember that teachers aren't just educators; They also serve as role models for their students. It's important for kids to see their teachers practicing healthy habits such as exercise, mindfulness and wholesome eating in their day-to-day routines.
---
Any investment required to implement a wellness program is far outweighed by the benefits felt by the teachers, taxpayers, and students.
School districts that invest in the health of their teachers are also investing in their students and the financial health of the district. For every $1 your district invests in an Ulliance Life Advisor Wellness program, you can save $3 to $5 in health care costs, and your teachers improve their physical and mental health. How can we help you? Visit www.ulliance.com, or call 866-648-8326.
---