The Well-being Journey Re-imagined
June is National Employee Wellness Month, as we observe this month, we will take a look at the many elements that make up a total well-being program.

Corporate wellness goes a step beyond employee well-being by creating an organizational culture of health. When implemented correctly, it supports employees in their well-being journey and boosts employee engagement.
Back in the days when people worked inside an office building with co-workers, programs that created that feeling of well-being was easier to implement.
Now, in the aftermath of COVID, corporate wellness is still essential, but how organizations go about structuring a program that engages remote employees will be very different.

A "new normal" demands a new solution. Employee wellness and well-being programs were easier to access and be a part of when employees worked from a single location.
When the country's workforce transitioned from the office to remote work, wellness programs had to shift to meet the need.
Technology came to the rescue as wellness providers began to deliver content by offering webinars, video programs, live video support and mental health offerings.
---
Take a Peek at our Wellness Portal!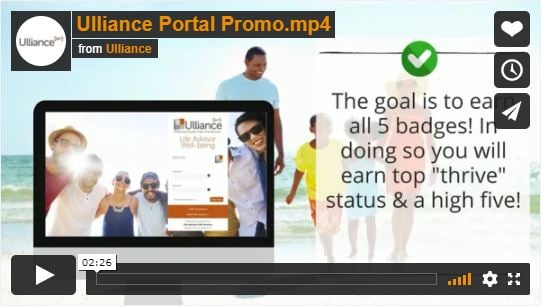 ---
As life begins to move towards close(r) contact with others again, what will we see in corporate wellness programs? The technology and virtual meetups will continue to play a key role in how wellness is incorporated into the company culture.
Here are some projected outlooks:
Face-to-face accountability

will go virtual.

Employees will use health portals that allow them to input health data and have virtual sessions with dieticians and other health professionals.

Team socialization

will be encouraged by offering wellness challenges that work, whether in the office or remote

Virtual

exercise classes, cooking demos, and webinars will be used as tools to help engage remote employees.

Other virtual activities such as

wellness coaching

, ways to improve fitness, or bringing employees together for social interactions will help everyone feel more connected and engaged.
Individuals with chronic health conditions such as diabetes and heart disease are more likely to suffer severe COVID symptoms. Wellness programs should prioritize focusing on improving chronic diseases and encourage employees to become active in their health journey.
---

---
Move Beyond the "Build it They Will Come" Mentality

You may have the best wellness program in town, but is it still the best if no one is participating? You may have built it, but is anyone coming?
There are a lot of perks to remote employees and their employers, but there are also challenges. One such challenge is how employees can participate in a wellness program if they aren't physically present. For employers, the challenge is to encourage the use of available wellness activities.
Six ways to increase engagement in your wellness program:
Make it Flexible

– Your wellness program should be equally accommodating to both in-office and remote employees. If your company has an onsite gym, offer remote employees a discount membership to a gym in their area.

Variety is the Spice of Life

– When offering in-person seminars at the office, allow online streaming for remote workers. Group activities can include challenges that everyone can participate in, like 20 trips around the block in a month.

24/7 Availability

– If you have workers in different time zones, you may not be able to find a time that works for everyone. So your onsite fitness class can be recorded and made available online, so those who couldn't be there live can still participate. You can also offer on-demand wellness such as 15-minute relaxation sessions or lunchtime energy-boosting activities.

Be Social

– Schedule quarterly in-person wellness gatherings that incorporate the entire office and encourages them to connect. Offer live video of the meetings, so remote workers who could not be there in person can still participate.

Reward the Workers

– Everyone likes to be recognized for a job well done. Introduce programs that celebrate work anniversaries, employees who go above and beyond, fitness goals reached and any other achievement that fits with your office culture.

Provide Access to Mental Health Services

-

SUPPORT YOUR EMPLOYEES WITH A COMPREHENSIVE EAP.

Investing in the right EAP to support your employees before, during, and after they face adverse events, will help them and help you.
Meeting employees where they are in their lives and offering tools and strategies to help them succeed will make your workforce strong and united.
Though it is great to engage in wellness activities, it is also important to remind your employees to break away from the job even when they work remotely. They can take a quick walk outdoors to get away from the computer and regroup before moving on to the next part of their day. Encourage them to take their days off, so they don't overwork themselves and become a victim of burnout.
Remote work is part of the "new normal," which can create a gap between employees and their ability to connect with wellness programs. By making a few adjustments and offering encouragement, you can meet the employee's needs as they adjust to working outside the office.

---


When you partner with Ulliance, our Life Advisor Consultants are always just a phone call away to teach ways to enhance your work/life balance and increase your happiness. The Ulliance Life Advisor Employee Assistance Program (a total Well-being Program) can help employees and employers come closer to a state of total well-being.
---
References
https://hrdailyadvisor.blr.com/2020/08/31/the-future-of-corporate-wellness-how-to-engage-remote-employees-in-the-covid-era/
https://www.wellright.com/blog/encouraging-corporate-wellness-in-the-remote-workplace
https://allwork.space/2021/04/workplace-wellness-whats-behind-the-drop-in-employee-engagement/
https://www.hrtechnologist.com/articles/mobile-workforce/6-tips-on-engaging-remote-workers-with-wellness-programs/
https://www.corporatewellnessmagazine.com/article/employee-engagement-strategies-during-covid-19
https://blog.xoxoday.com/empuls/corporate-wellness-for-remote-employees