According to the U.S. Census Bureau, only 5.7% of people in the U.S. worked remotely prior to the start of the COVID pandemic in 2020.
However, the percentage of people working remotely has increased significantly since then. A Stanford study of 10,000 people found that 27 percent of paid full-time days were worked from home in early 2023.
Working remotely has many benefits, such as improved work/life balance and more flexibility. But it also comes with its own set of challenges, especially when it comes to mental health. Lack of in-person interactions with colleagues can lead to feelings of isolation and loneliness; increased expectations while working outside the office may lead to burnout; and dwindling boundaries between personal and professional lives can cause stress.
Do Employees Want to Work Remotely?
In the throes of the COVID pandemic, working from home was sometimes the only viable option. Employees and employers alike were forced to adapt quickly to the new way of working.
Now, as some of the country's largest employers grapple with whether to require employees to return to the office, offer a hybrid work environment, or be 100% remote, a big question is: What do employees want?
The Integrated Benefits Institute (IBI), a health and productivity research non-profit, found that "almost half (47%) of employees indicate they would quit a job or begin looking for a new job immediately if their employer mandated a full-time return-to-office policy."


A study by Owl Labs found that 62% of employees felt they were more productive when working remotely.


A survey conducted by FlexJobs in mid-2022 found that 65% of respondents want to work remotely full-time.
While employees generally express interest in remote or hybrid work, employers need to make decisions that are beneficial to the company as well. Anecdotally, some leaders believe that remote work is unsustainable and inefficient, while others find the situation to be a marked improvement.
Research to date is inconclusive:
An IBI study in 2022 found that remote and hybrid employees are 22% more productive, 21% more satisfied, and 51% more highly engaged.


A study from the Stanford Institute for Economic Policy Research found that "Fully remote work is associated with about 10% lower productivity than fully in-person work." (The study acknowledged, however, that fully remote work can generate large cost savings that more than offset the lost productivity).

Whatever happens as employers struggle to find the best path forward, one thing seems clear: remote work is here to stay, at least in some form.
---
Remote Work and Mental Health
While remote work is viewed favorably by many employees, it is not without its drawbacks.
One of the biggest challenges is that employee mental well-being can suffer for some workers. Even employers committed to helping their employees manage workplace anxiety find themselves in uncharted territory when it comes to remote work.
Research on remote work and mental health has shown mixed results. Some studies suggest that it can improve job satisfaction and reduce stress. However, other studies indicate that remote work can lead to feelings of isolation and guilt.
A study by the Integrated Benefits Institute, the Society for Human Resources Professionals states that anxiety and depression symptoms are more prevalent in fully remote (40%) and hybrid (38%) workers than in-office workers (35%).


A journal of of Public Health study found that depressive symptoms like anxiety and sleep loss are common among remote workers.


However, a mental health website called Tracking Happiness found that fully remote employees reported a happiness level about 20% greater than office-centric ones.


A Cisco survey found that "82% of employees say the ability to work from anywhere has made them happier."
---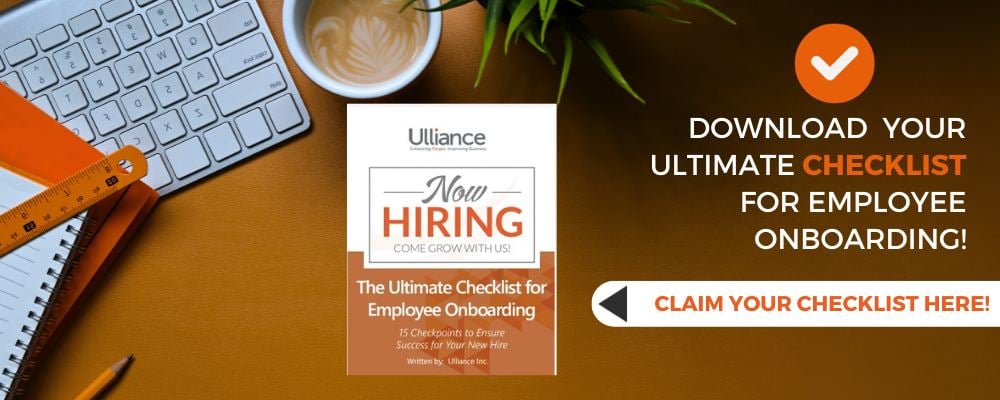 ---
How Can Employers Help Remote Employees Maintain Well-being?
Given the evidence that remote work can negatively impact employee mental health, it is important for employers to take steps to promote their employees' well-being.
9 Ways to Promote Employee Mental Well-being
Provide Resources

Employers can extend support to their remote employees by providing resources that can help combat feelings of isolation and stress. Examples include access to virtual mental health services, such as counseling or wellness apps. Providing a platform for team bonding and casual conversation can help recreate the social aspect of the workplace which is often missed in a remote setting.

foster a supportive and inclusive work environment

Fostering a culture where employees feel comfortable discussing their mental health without fear of stigma or repercussions is fundamental. This can be achieved through open dialogues about mental health, and policies that reflect the company's dedication to supporting its employees' wellbeing. Regular webinars or workshops on stress management, mindfulness, maintaining work-life balance, and other relevant topics can also be beneficial.

train managers to recognize signs of stress

Remote work is relatively new in many organizations, and managers may need training on how to best help their employees maintain their well-being. Training managers to recognize signs of mental distress among their team members can be a crucial step toward timely intervention. This could involve coaching on empathetic communication, understanding the unique challenges of remote work, and encouraging regular check-ins.

Offering mental health employee benefits

Companies should offer a solid employee benefits package that includes mental health and work with an employee assistance program to develop policies that best support remote employees. Providing access to mental health services, such as counseling or online therapy sessions, can help employees reduce feelings of stress and anxiety. Additionally, employers should consider offering financial support for employees who need it during challenging times. Employers can also consider offering other mental health benefits, such as flexible scheduling options and mental health days.

prioritizing interaction and connection

Maintaining regular interaction and fostering a sense of connection can dramatically improve the mental well-being of remote employees. It's important to encourage virtual team bonding activities, such as virtual coffee breaks, group brainstorming sessions, or online games. These can help to replicate the social aspect of an office environment, reducing feelings of isolation and promoting a sense of belonging. It's also crucial to facilitate regular, open communication between team members and their managers, enabling them to express concerns, ask questions, and receive the guidance they need.

promote physical activity during the workday

A healthy body contributes to a healthy mind, and physical activity is known to reduce stress levels and improve mood. Promoting physical activity during the workday is another aspect of maintaining mental well-being for remote employees. Encourage employees to take regular breaks to stretch, move around, or even engage in brief at-home exercise routines. Organizing virtual fitness challenges or offering online fitness classes can also be a great way to foster camaraderie among the team while promoting a healthy lifestyle.

encourage employees to connect with hr or their eap

Companies should ensure that employees know that they can reach out to management, HR, or their EAP if they are struggling with stress and need help. Offering regular reminders to employees about the resources available to them can provide a sense of security and build trust in the relationship between employers and their remote workforces.

Give employees autonomy as appropriate

When employees are given autonomy and freedom to manage their own work, it can have a positive effect on their mental health. Autonomy should be implemented according to the individual's needs, skills, and preferences. This could include offering flexible working hours or providing access to relevant tools that allow remote workers to better manage their day-to-day tasks.

Promote effective time management

Remote workers often struggle with maintaining a healthy work-life balance due to the lack of boundaries between home and work. To combat this, employers should encourage employees to practice effective time management techniques like setting goals and prioritizing tasks. Regular check-ins with managers can also help to keep employees on track and prevent them from burning out.
Making Remote Work a Positive for All
A well-managed remote workforce can be beneficial for both employers and employees. It is up to employers to create a culture that fosters positive mental health and helps remote employees thrive in their roles.
Working with an employee assistance program to develop and provide appropriate training, benefits, and options can help ensure that remote work is a positive for all involved.
---
When you partner with Ulliance, our Life Advisor Consultants are always just a phone call away to teach ways to enhance your work/life balance and increase your happiness. The Ulliance Life Advisor Employee Assistance Program can help employees and employers come closer to a state of total well-being.
Investing in the right EAP or Wellness Program to support your employees will help them and help you. Visit https://ulliance.com/ or call 866-648-8326.
The Ulliance Employee Assistance Program can address the
following issues:
• Stress about work or job performance
• Crisis in the workplace
• Conflict resolution at work or in one's personal life
• Marital or relationship problems
• Child or elder care concerns
• Financial worries
• Mental health problems
• Alcohol/substance abuse
• Grief
• Interpersonal conflicts
• AND MORE!
Have some questions about our services? Book a quick meeting below!
---
---
References:
47% of Employees Say They'll Quit if Employer Orders Return to Office Full Time, Integrated Benefits Institute,https://news.ibiweb.org/47-of-employees-say-theyll-quit-if-employer-orders-return-to-office-full-time-according-to-integrated-benefits-institute-analysis
A Potential Downside to Remote Work? Higher Rates of Depression, Kathryn Mayer, Society for Human Resources Professionals,
https://www.shrm.org/resourcesandtools/hr-topics/benefits/pages/remote-workers-experiencing-higher-rates-of-depression.aspx

Do We Know How Many Employees Are Working From Home?, Emma Goldberg, New York Times,
https://www.nytimes.com/2023/03/30/business/economy/remote-work-measure-surveys.html

Employees Say Remote Work Makes Them Happier and More Productive, Cisco,
https://newsroom.cisco.com/c/r/newsroom/en/us/a/y2022/m04/cisco-study-employees-say-hybrid-work-makes-them-happier-and-more-productive-but-more-needs-to-be-done-to-make-it-more-inclusive.html

Evaluation of Anxiety, Depression and Sleep Quality in Full-Time Teleworkers, Pedro Afonso, Miguel Fonseca, and Tomás Teodoro, Journal of Public Health, Oxford University Press, https://www.ncbi.nlm.nih.gov/pmc/articles/PMC8202819/
Remote Work is Linked to Happiness: Study of 12,455 Respondents, Tracking Happiness, https://www.trackinghappiness.com/remote-work-leads-to-happiness-study/
Remote Work Offers Hiring Flexibility, But May Raise Mental Health Concerns, Laurel Kalser, HR Drive, https://www.hrdive.com/news/remote-work-mental-health-concerns/642283/
Remote Work Statistics & Trends: The Latest in Remote Work, Jessica Howington, FlexJobs, https://www.flexjobs.com/blog/post/remote-work-statistics/
State of Remote Work, Owl Labs, https://owllabs.com/state-of-remote-work/2022
The Evolution of Working From Home, Stanford Institute for Economic Policy Research (SIEPR), https://siepr.stanford.edu/publications/working-paper/evolution-working-home
The Number of People Primarily Working From Home Tripled Between 2019 and 2021, United States Census Bureau, https://www.census.gov/newsroom/press-releases/2022/people-working-from-home.html