---
We talk a lot about mental health these days, and even before the pandemic hit, companies were incorporating well-being into the workplace. Twenty years ago, public conversation about the status of our mental well-being made us either a great topic of the latest gossip (Shhh… here she comes) or left us wishing we could twitch our nose and disappear. But now, the world has a day solely dedicated to mental health and wellness.
And while America has primarily assimilated to the fact that both healthy and poor mental health is a critical part of the human experience, many other countries must still contend with stigmas and conventions that greatly restrict the availability of adequate treatment.
And why can't they get that care? Because they have been victimized by stigmatization and are too ashamed to ask. A shockingly large proportion of people do not understand that mental health is just as normal as physical health.
Some people fear they will be perceived as incapable and weak, an outdated but still prevalent thought held by many.
Thankfully, America has embraced mental health (of course, there are always exceptions) and now sells solutions on tv commercials, billboards and colleges. And almost all companies have a dedicated wellness person whose sole job is to help employees find the answer to their mental health problems.
These options should be available to everyone, but unfortunately, they are not.
---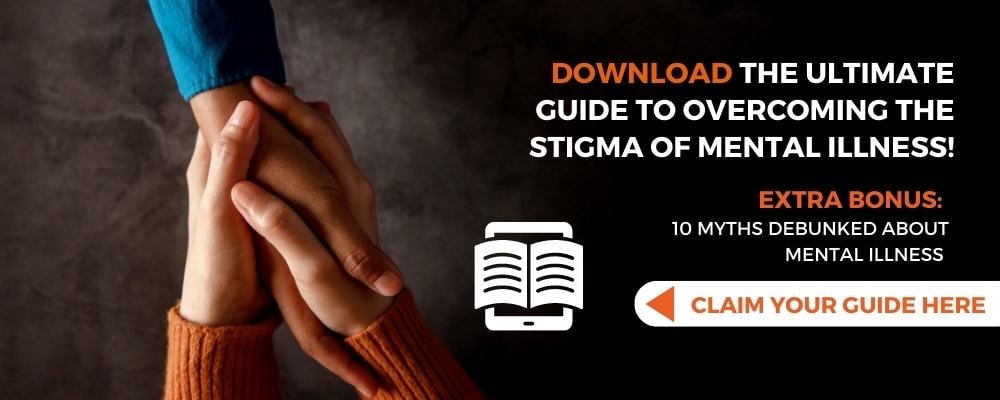 So, The World Health Organization's (WHO) theme this year (2022) is Making Mental Health & Well-Being for All a Global Priority. They intend to bring governments, advocates, stakeholders, employers and employees together to recognize progress up to now and to be vocal about what still needs to happen.
Their message is clear:
"We envision a world in which mental health is valued, promoted and protected; where everyone has an equal opportunity to enjoy mental health and to exercise their human rights; and where everyone can access the mental health care they need. "
Mental Health Day Goes (went) Global
World Mental Health Day came to life on October 10, 1992, and in its infancy, its only purpose was to promote mental health and educate the public. In 1994 it dressed up in its first theme, "Improving the Quality of Mental Health Services Throughout the World." Now in 2022, they are making it a priority.
Mental health is not a mental illness. According to the Center for Disease Control (CDC), "mental illness refers to "conditions that affect a person's thinking, feeling, mood, or behavior."
Such as:
Bipolar disorder
Psychological and social well-being
Depression
Anxiety
Others
Mental health reflects "our emotional, psychological and social well-being and reactions to those feelings.
Poor mental health literacy contributes to the negative attitudes, and harmful stigma people hold against mental illness. And while we've made great strides in reducing the stigma attached to any problematic mental health issue, there is still work to be done.
A lack of understanding or a mischaracterization of a mental health problem can discourage people from getting needed treatment so they can lead normal healthy lives.
Self Care to Promote World-Care, and Everyone Along the Way
Who doesn't need mental health care? New research from Scientific America and others around the world suggests issues around poor mental health are so common that most everyone will suffer from some type of mental health problem at some point in their lives. For most people, it will be temporary.
The self-care industry has been poppin' since the pandemic began. People are searching for new ways to support their mental and emotional health while juggling being a wife, mother, and employee.
Everyone has their own struggle, their own story and their own way of coping. Employees bring personal problems to work, and work problems become personal. This is true in the most remote places of Africa, inside the busiest cafés in London and up and down the cubicled aisle of every workplace you've ever seen.
And with stress levels exploding, World Mental Health Day couldn't have come at a better time. Use this day as an opportunity for your employees to create awareness about the damage stigmatizing mental health can cause as well as a chance to support each other through difficult times.
best ways to get your team to participate in activities to support their mental health and well-being
Call Santa and ask him to drop by some mid-year well-being gifts. The premise here is the same as secret Santa, only the summer version of Barbie.

Plan a "wine and paint" artwork session.

Put on a brunch late enough in the morning that even those rolling in after the clock started can participate. Put an index card with mental health topic at each place setting and ask each person to share something.

Hold a lunchtime potluck, and at the entrance, pass out cards for each person to write down the most important mental health goal. Place them in a pile on the table, and each person now draws a card. Employees will now be holding the name of their accountability partner for the rest of the month.

Have an indoor plant exchange.

Create a de-stress space in the office as a group.

Bring your pet to work day. If this isn't possible, each employee can bring a stuffed version of their favorite animal and create wellness names for them.

Have each employee write down their favorite quote and the story behind it. Then put them in a pile and have each person draw one. They should read the card and add their own story about the quote they just read.
Supporting World Mental Health Day in your workplace allows employees to reconnect and share their own struggles. Discovering you are not alone as you push past the highs and lows in your life makes hardships easier to handle.
It's also the perfect time to remind everyone how your Employee Assistance Program can support them and relay the options available.
You don't have to save these ideas for World Mental Health Day. Random surprise mental health days throughout the year can get employees to rally around each other, offering support, encouragement and a lot of laughter.
We all know the best medicine for eliminating stress is laughter.
---
In addition to offering benefits to employees, organizations should work to remove the stigma and educate staff about mental illness. During the month of May, which is designated as Mental Health Month, Ulliance encourages organizations to raise awareness of mental health in the workplace by sharing information, resources and support for mental health conditions. Does your organization offer an EAP? If not, please call 866-648-8326 for more information about Ulliance's Life Advisor EAP.
References
He, G. (2022, September 07). 16 Best Mental Health Awareness Month Ideas for Work in 2022. Retrieved from teambuilding: https://teambuilding.com/blog/mental-health-awareness-month
Mental Health In The Workplace: How Employers Can Promote It. (2021, October 10). Retrieved from Children First America: https://www.childrenfirstamerica.org/mental-health-in-workplace/

Nizamul Bhuyan. (2022, July 25). 7 Amazing Ways To Celebrate World Mental Health Day 2022 at Work. Retrieved from Vantage Fit: https://www.vantagefit.io/blog/world-mental-health-day-2022/
PDF. (2022). Retrieved from WORLD FEDERATION FOR MENTAL HEALTH: https://wfmh.global/img/news/2022/22-05-01_world-federation-for-mental-health-world-mental-health-day-theme.pdf
Richards, L. (2022). World Mental Health Day and the Workplace. Retrieved from Howells Solicitors:https://www.howellslegal.co.uk/news/post/world-mental-health-day-and-the-workplace