Change has become a near-constant feature of modern life, and that is perhaps nowhere more apparent than in the workplace. Even before the COVID-19 pandemic ushered in a new era of work for many of us, shifts in society and advances in technology were leading to significant changes at work.
Companies that want to continue to thrive in the future must learn to adapt to the changes and anticipate what lies ahead.
The most successful companies will also be able to help their employees not only prepare for change but also accept and welcome it.
---
"Change before you have to." Jack Welch
---
What Is Changing?
When it comes to change, every company has its own unique set of circumstances, from shifting preferences of their consumer to the evolution of their employees' expectations. Here are a few of the main areas that many organizations currently have to face.
Technology
Advances in technology are making the world a very different place than it was in the past. Consider that in the last decade alone:
Access to the Internet expanded significantly. By 2019, more than half of the world's population was online, up from just 24% ten years earlier.





Technology became more personal and portable. Now, many people have access to the wealth of information online at their fingertips 24 hours a day

.



Media options have grown exponentially. With social media and third-party content online, companies no longer have complete control over the information that their customers can access.
Other technological developments like blockchain, Web3, and artificial reality may be poised to create substantial disruption in the lives of individuals and organizations.
Employee Expectations
While employee attitudes normally evolve over time, the past few years have seen particularly big shifts in employee expectations.
Lacking a clear career progression, employees tend to change jobs more frequently than they have in the past. Nearly one-third of employees aged 25 to 44 have considered a career change. Frequent changes in staffing can be challenging for companies to manage.


Workers are looking for more flexibility and balance between their work and their personal lives. A study found that

53% of employees are more likely to prioritize health and well-being over work than before the pandemic.

So-called quiet quitting become a phenomenon in 2022 as employees sought to lessen the amount of time and energy, they spent on work relative to the rest of their lives.


The pandemic-related shift to remote work for professionals meant that many of them set up offices in their homes. Some even moved further away from their primary work location to find a living situation that felt safer and facilitated working from home.

Many of these employees express a strong desire to continue working remotely.

The Society for Human Resources Management (SHRM) found that 47% of the participants in a 2022 study are looking to work from home. Employers may need to change policies, restructure office spaces, and provide training and support for remote workers.



Employees increasingly expect their employers to have a positive social impact by implementing projects, strategies and policies that focus on taking action to solve a problem happening in the community or to improve the lives of a group or an individual. This can require that employers reshape their focus from purely financial to benefiting society at large.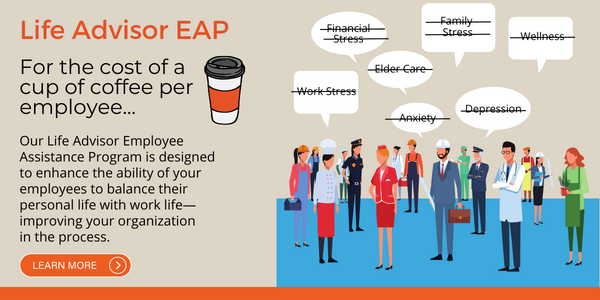 How Can Employers Prepare For Change?
Wise employers adapt to change by proactively implementing policies and processes that benefit both the organization and the employee. Doing so effectively requires time, commitment, and buy-in from higher management.
Harvard Business School notes that there are two types of change that businesses make: adaptive (small, incremental changes) and transformational (involving radical shifts in the organization's direction).

Both types of change need to be managed carefully.
---
5 tips for managing organizational change:
understand the process of change

Understand the forces of change

create a plan

communicate

prepare for roadblocks
---
5 suggestions organizations should consider when planning and preparing for change
listen to employees-The best organizational changes often start not from the highest levels of management, but rather from the employees who are nearer the issues. Change will be more accepted if

employees feel they have been heard

and considered in the decision-making and planning process.

be transparent and clearly communicate plans-

Sometimes changes are positive, but sometimes they are not. Even if (or especially if) changes come with challenges, it is important to be as transparent as possible. If employees understand what changes are being made - and how the changes impact them - they will feel more comfortable.

have a compelling why-

In addition to what and how, employees can assimilate planned changes better if they understand "why" changes are happening. Changes in an organization can feel like ill-planned mandates from above if employees do not understand why they are happening.

provide support-

Even small changes can be difficult for some employees. Stressed employees tend to be less productive, miss work more frequently, and are more likely to consider changing jobs. Support in the form of coaching or referrals to an employee assistance program can be valuable in helping to alleviate stress and anxiety.

encourage upskilling-

There is one area that deserves special attention in today's ever-changing world: upskilling.





The economy has shifted to being more knowledge-based, so employees need to be able to access learning materials that allow them to stay on top of the newest knowledge and skills. Upskilling helps prepare employees for future job requirements proactively, rather than waiting until change has become necessary.
---
Workplace changes may be necessary and even positive, but they are rarely without challenges. Managing those challenges is the key to making a successful transition.
4 challenges of a changing workplace
employee resistance-

Most people prefer stability over dramatic shifts. While some resistance can be overcome by hearing employees' concerns and communicating transparently, some individuals may still believe that change is unnecessary or feel hostility toward the changes.




managers need to adapt-

For organizational changes to be implemented effectively, leaders must be able to manage the expectations of employees. a study found that 74% of managers say they don't have the influence or resources to make change for employees, and 54% say that leadership is out of touch with employees.

change doesn't belong to any one team-

As noted by the Society for Human Resources Management (SHRM), change can encompass numerous areas of an organization. HR professionals are often tasked with managing change, despite not always having the training to do so.

communication issues-

According to SHRM, effective communication strategies can dramatically increase employees' acceptance of change. Yet, many organizations are unsuccessful in this area. Here are a few pitfalls they note:
The message is not delivered by someone that employees trust

Not enough time is given for employees to prepare for change

communication is inauthentic or does not clearly articulate the reasons for change

The message is too detail-oriented without enough connection to the organization's goals
Change is Inevitable, But It's Not Easy
There is a saying that has been attributed to Ben Franklin: "When you're finished changing, you're finished."

Though it may sound cliché, this adage is undoubtedly true for companies of all sizes. Just keeping up is no longer enough for most businesses in today's competitive marketplace. Yet, McKinsey notes that "70 percent of change programs fail to achieve their goals." They note that the reason for this is most often employee resistance and lack of support from management.

To remain competitive, it is vital that your company become adept at managing change in the growing workplace.

---
When you partner with Ulliance, our Life Advisor Consultants are always just a phone call away to teach ways to enhance your work/life balance and increase your happiness. The Ulliance Life Advisor Employee Assistance Program can help employees and employers come closer to a state of total well-being.
Investing in the right EAP or Wellness Program to support your employees will help them and help you. Visit https://ulliance.com/ or call 866-648-8326.
The Ulliance Employee Assistance Program can address the
following issues:
• Stress about work or job performance
• Crisis in the workplace
• Conflict resolution at work or in one's personal life
• Marital or relationship problems
• Child or elder care concerns
• Financial worries
• Mental health problems
• Alcohol/substance abuse
• Grief
• Interpersonal conflicts
• AND MORE!
---
References:
5 Tips for Managing Change in the Workplace, Tim Hobierski, HBS Online, https://online.hbs.edu/blog/post/managing-change-in-the-workplace
6 Ways the Workplace Will Change in the Next 10 Years, Gartner, https://www.gartner.com/smarterwithgartner/6-ways-the-workplace-will-change-in-the-next-10-years

EdX Survey Finds That About ⅓ of Americans Ages 25-44 Have Completely Changed Fields Since Starting Their First Job Post-College, EdX https://blog.edx.org/edx-survey-finds-1-3-americans-ages-25-44-completely-changed-fields-since-starting-first-job-post-college
Great Expectations: Making Hybrid Work Work, Microsoft Work Trend Index Annual Report, https://www.microsoft.com/en-us/worklab/work-trend-index/great-expectations-making-hybrid-work-work
How to Manage Change, Society for Human Resources Management, https://www.shrm.org/hr-today/news/hr-magazine/spring2021/Pages/managing-change.aspx

More Than Half of the World's Population is Now Online, Kia Kokalitcheva, Axios, https://www.axios.com/2019/06/11/more-than-half-of-world-population-on-the-internet-mary-meeker
What Is Social Impact? A Primer for Business Owners, Indeed.com, https://www.indeed.com/hire/c/info/social-impact