With record-low unemployment and shifting expectations from employees, organizations find themselves urgently needing a robust talent acquisition and retention strategy.
Consider this:
A Pew Research poll found that 22% of employees are "very or somewhat likely to look for a new job in the next six months."





Options are increasing, especially for hard-to-source employees





Employees have become more willing to quit, even without having another job lined up.





Workers increasingly expect more from their employers, including flexibility, a desirable company culture, and growth opportunities.
Companies must take steps to adapt to the changes in the workforce if they hope to remain successful.
More Than Just The Great Resignation
The so-called "great resignation" saw employees leaving en masse, but where companies find themselves today is about more than mass resignations; it's also a result of evolving worker expectations and the need to hire employees with the capacity to meet the organization's future needs.
"If companies make a concerted effort to better understand why employees are leaving and take meaningful action to retain them, the Great Attrition could become the Great Attraction. By seizing this unique moment, companies could gain an edge in the race to attract, develop, and retain the talent they need to create a thriving post pandemic organization."
~ McKinsey & Company

Employee Expectations Have Changed
At one time, employees were expected to be loyal to their employers and put in long hours with little recognition or reward. However, today's workers expect more from their employers. They want a positive work culture that includes respect and trust, meaningful feedback, recognition for their efforts, and a work-life balance that allows them to enjoy life outside of work.
The modern workplace has also seen an increase in employee expectations related to communication. Employees now expect smooth, effective, and inclusive communication from their employers. This includes regular updates on company goals and progress as well as open dialogue about any issues or concerns they may have.
Additionally, employees today are looking for opportunities to grow within their organization. They want access to training and development programs that will help them stay up-to-date with the latest trends in their field and expand their skill set.
---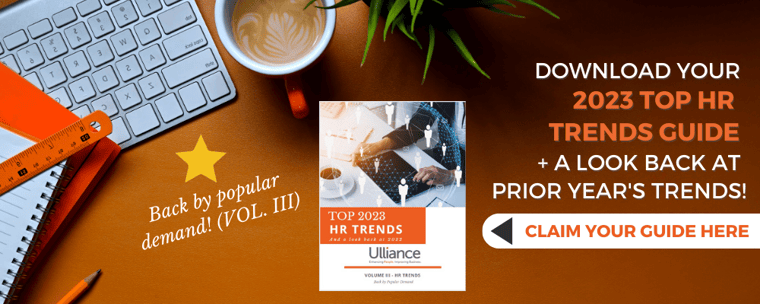 ---
More Than Ever, Employers Must Hire For Anticipated Future Needs
With the ever-increasing pace of technological change, hiring based on present needs alone is no longer enough. Companies must now anticipate and plan for tomorrow's needs as well. To do this, they must ensure that their hiring and retention policies are flexible enough to adapt to future changes and trends - looking beyond skills related to current job roles and evaluating candidates based on potential, rather than past experience or education alone.
It also means investing in upskilling initiatives that help employees stay ahead of the curve and allows them to develop new skills relevant to the future of the industry. Employers should also strive to create an environment where employees can take risks safely and explore their interests without fear of failure so they can grow within the organization.
Tips To Improve Your Talent Strategy
Organizations must take steps to ensure they are able to attract, engage and retain the talent necessary for their business. There are seven crucial areas where organizations could improve their talent strategies. These areas help strengthen the hiring process or help enhance a company's offer.
7 tips to improve hiring and retaining talent:
Hiring campaign and selection-

Write job descriptions that focus on the work that needs to get done rather than generic education or experience requirements.

- Develop curricula to prepare candidates who match most, but not all, of the skills needed.

- Offer short-term paid projects or apprenticeships that allow both the company and the candidate to assess fit.

- Use tech-based talent assessments (judiciously) to evaluate candidates' skills and knowledge.

Talent Sourcing-

encourage internal talent mobility.

- Leverage on-demand and gig platforms where feasible.

- Re-engage with alumni and previously high-performing employees.

- Target "hidden" populations such as retired and neurodiverse people and those who have been incarcerated.

Channel strategy-

engage with hire-train-deploy partners.

- Leverage digital platforms to do programmatic and personalized recruiting.

- Collaborate with educational and community institutions to foster a tailored talent pipeline.

- Target new sources for talent on social media platforms and develop a more effective referral program.

compensation and benefits-

beyond traditional financial compensation and benefits, consider offering creative options like caregiver support, childcare services, and wellness perks.

- Offer incentives during peak times and step-ups on promotion for lower-wage workers.

- Guarantee health care benefits and appropriate sick time across the workforce.

work design-

create pools of talent that can be assigned to priorities as needed, based on their skills.

- Allow lower-wage workers to move or switch shifts more flexibly.

- Experiment with different flex models; compressed work weeks, job-sharing, and scheduling split shifts for "rush hours" can all be a desirable benefit for employees.

- Utilize technology that improves ease of work, including language assistance and tools to accommodate older workers.

career development-

clearly articulate the company purpose, strategy, and values, and connect all practices and processes to that.

- Train managers to be effective leaders.

- Offer mentorship and peer-to-peer coaching programs.

culture-

provide education benefits like tuition reimbursement that are tied to specific skill-development plans.

- Use onboarding programs to build affiliation with the organization.

- Commit to regularly assessing employee sentiment and needs, and to making changes accordingly.




---
WATCH THIS VIDEO AND SEE FOR YOURSELF
WHAT CLIENTS SAY ABOUT US BELOW!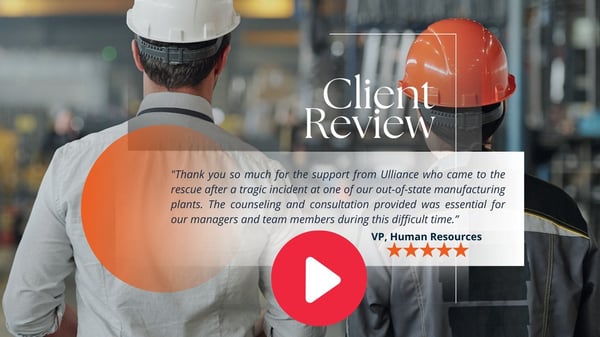 ---
How An Employee Assistance Program Can Help Your Talent Strategy
An employee assistance program (EAP) is an effective tool to help companies with their talent strategy. Through EAPs, employers can provide a variety of benefits and services, such as consultation or referral services on personal and professional issues such as stress management, work-life balance, mental health, and substance abuse prevention. These programs can also help empower employees in their roles by providing them with tools to stay productive and healthy.
In addition to providing cost savings on medical expenses, an EAP can help employers attract and maintain top talent. By demonstrating that the company puts the well-being of its employees first, companies can create an attractive work environment that increases engagement and retention. Companies will also be able to benefit from improved productivity when employees are better equipped to address situations that may impact their performance or morale while at work.
Overall, employee assistance programs are integral in helping companies with their talent strategy since they offer tailored solutions that focus on building strong relationships in the workplace while offering resources needed to ensure optimal employee well-being. With this support system in place, employers will be more successful in forming positive connections with their employee base which ultimately results in greater success for everyone involved.
---
When you partner with Ulliance, our Life Advisor Consultants are always just a phone call away to teach ways to enhance your work/life balance and increase your happiness. The Ulliance Life Advisor Employee Assistance Program can help employees and employers come closer to a state of total well-being.
Investing in the right EAP or Wellness Program to support your employees will help them and help you. Visit https://ulliance.com/ or call 866-648-8326.
The Ulliance Employee Assistance Program can address the
following issues:
• Stress about work or job performance
• Crisis in the workplace
• Conflict resolution at work or in one's personal life
• Marital or relationship problems
• Child or elder care concerns
• Financial worries
• Mental health problems
• Alcohol/substance abuse
• Grief
• Interpersonal conflicts
• AND MORE!
Have some question about our services? Book a quick meeting below!
---
---
References:
15 Employee Recruitment Strategies to Attract Top Talent, Energage, https://topworkplaces.com/employee-recruitment-strategies/
40 Ideas to Shake Up Your Hiring Process, https://hbr.org/2023/01/40-ideas-to-shake-up-your-hiring-process

'Great Attrition' or 'Great Attraction'? The choice is yours, McKinsey Quarterly, https://www.mckinsey.com/capabilities/people-and-organizational-performance/our-insights/great-attrition-or-great-attraction-the-choice-is-yours
Majority of U.S. Workers Changing Jobs Are Seeing Real Wage Gains, Rakesh Kochhar, Kim Parker and Ruth Igielnik, Pew Research; https://www.pewresearch.org/social-trends/2022/07/28/majority-of-u-s-workers-changing-jobs-are-seeing-real-wage-gains/
Redesign Recruiting Strategies to Hire Quality Talent, Mary Baker, Gartner, https://www.gartner.com/smarterwithgartner/redesign-recruiting-strategies-to-hire-quality-talent