Ulliance is proud to sponsor this documentary film created to start community conversations about anxiety, provide tools, resources & hope screens on ►
Wednesday, April 17 from 6:00pm - 8:00pm
at Madonna University (FREE TICKETS)
"When we learned about the opportunity to provide the screening of the documentary film Angst to the community and to be part of a movement to bring awareness to, and help eradicate, the stigma around anxiety, I couldn't pass up the chance for Ulliance to support this great cause," said Kent Sharkey, President and CEO of Ulliance. "This is what we do every day for our clients' employees and/or students—provide emotional well-being through our employee (EAP) and student assistance programs (SAP). What a great opportunity to partner with a long-time client that utilizes both our EAP and SAP services, Madonna University, to host the screening on their campus," Sharkey added.
"This powerful film shows how students really feel about anxiety. It is a large part of daily life for persons of all ages, yet not everyone feels they can talk about it. We are honored to host this documentary on our campus to open the conversation with students, staff, faculty, and our community about resources that can provide hope" said Christine Benson, Ph.D., Madonna University assistant vice president and dean of students.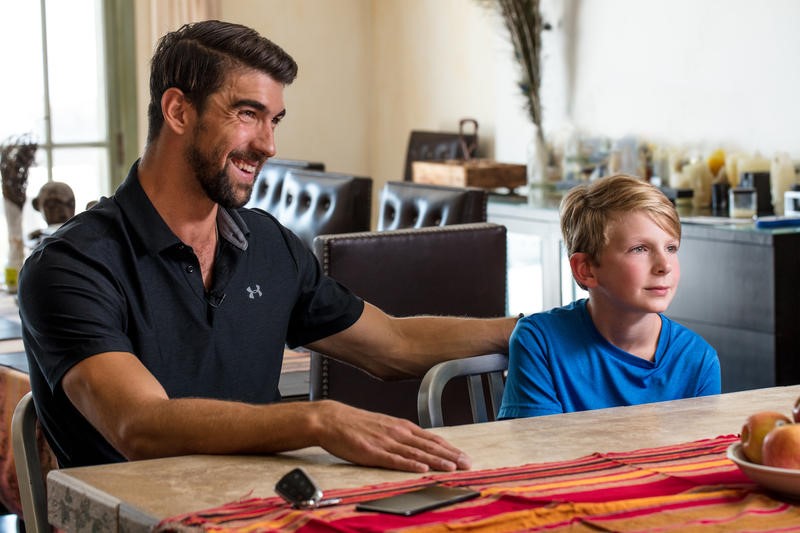 There is a special cameo appearance in the film by Michael Phelps
where he talks openly about his struggles with anxiety.
---
IndieFlix, a leading independent online streaming platform, along with its non-profit arm, the IndieFlix Foundation, is sparking a global conversation about anxiety through screenings of its brand-new documentary, Angst: Raising Awareness Around Anxiety. Ulliance planned the special screening at Madonna University, as a way to open up a dialogue between local families, community leaders, students, faculty and experts. The event will feature a viewing of the 56-minute film, followed by an informative panel discussion led by Kent Sharkey, President and CEO of Ulliance/licensed psychotherapist with special guests Anne Lies, Director of Counseling and Disability Resources at Madonna University; and Melissa Pardales, LMSW, Ulliance Account Services Manager.
---
There will also be Licensed Professional Counselors available for the students of Madonna University after the screening if a private one-on-one session is needed.
Free tickets are now available and space is limited! The screening will be held at Madonna University in the Franciscan Center from 6pm-8pm. Click here to reserve tickets. https://www.showclix.com/event/angst-ulliance-madonna


---
Producers Scilla Andreen and Karin Gornick have one goal: to start a global conversation and raise awareness around anxiety. Through candid interviews, they utilize the power of film to tell the stories of many kids and teens who discuss their anxiety and its impacts on their lives and relationships, as well as how they've found solutions and hope. The film also includes a special interview with Michael Phelps, a mental health advocate and one of the greatest athletes of all-time. In addition, the documentary provides discussions with mental health experts about the causes of anxiety and its sociological effects, along with the help, resources and tools available to address the condition.

Part of the beauty of this film is the openness of the children and young adults featured; for some of them, the Angst project marks the first time they are publicly sharing their experiences with anxiety. Our hope is that their candidness and bravery will inspire our community to do the same.

The conversation surrounding mental health really hits home for me," said Michael Phelps. "Many people don't understand how debilitating mental illness truly can be, and even more than that, how common it is, yet people are afraid to have the serious discussions about it. I welcomed the opportunity to be a part of 'Angst' to further the dialogue around mental health and to help people understand the impact anxiety has on our mental state and encourage people, especially kids, to ask for help."
---
About Ulliance, Inc.
Ulliance, Inc. (Ulliance) is an international service company headquartered in Troy, Michigan. For nearly 30 years, Ulliance has been providing human resources services including employee assistance programs (EAP), student assistance programs (SAP), wellness programs, training programs, organizational and leadership development, coaching, career transition services, and crisis management to more than 260 organizations, serving nearly a million lives across the United States, Canada, Mexico, South America and Europe. Since 1990, the Ulliance team has assisted organizations of various sizes to greatly reduce behavioral healthcare costs while increasing employee productivity and retention. For more information about Ulliance, please visit www.ulliance.com or call (866) 648-8326.
###
PRESS CONTACT:
Rene' Carpenter, Director of Marketing
rcarpenter@ulliance.com | 248.273.6244
---