At some point in our lives, we have all been motivated and guided by someone who helped us realize our potential and pursue our dreams. Implementing a mentoring program can be a game-changer for organizations as well.
Successful organizations understand the importance of fostering a positive and supportive work environment for their employees. A Mentoring program is a powerful tool that can play a role in those efforts.
What is Mentoring?
Mentoring is typically set up as a partnership between a more experienced employee (the mentor) and a less experienced employee (the mentee). The mentor acts as a trusted advisor, offering guidance, sharing knowledge and expertise, and providing support to help the mentee develop their skills and reach their full potential. Mentoring can take various forms, such as one-on-one relationships, group mentoring, or even virtual mentoring.
Mentoring relationships are built on mutual respect, trust, and open communication. They create a safe space for mentees to ask questions, seek advice, and receive constructive feedback. Mentoring goes beyond traditional training methods by providing personalized attention and fostering long-term professional development.
---
"More than 70% of Fortune 500 companies offer some form of mentoring to their employees, hoping to boost performance and bolster retention, among other things."
~ Harvard Business Review
---
Mentoring benefits employees and organizations- 5 key advantages:
knowledge transfer-

mentoring allows experienced employees to share their expertise, institutional knowledge, and best practices with less experienced employees. This helps bridge the skills and knowledge gap within the organization and ensures the transfer of critical knowledge to the next generation of employees.

skills development-

mentees have the opportunity to develop specific job-related skills, as well as valuable soft skills like leadership, communication, and problem-solving. Mentors can provide guidance on navigating workplace challenges, offering insights based on their own experiences.

career advancement-

mentoring plays a crucial role in career development. Mentees receive guidance on setting career goals, exploring new opportunities, and creating a roadmap for success. Mentors can offer advice on networking, professional growth, and overcoming obstacles, accelerating the mentees' career progression.

increased engagement and retention-

mentoring programs contribute to higher employee engagement and satisfaction. Mentees feel supported and valued, leading to increased job satisfaction and loyalty to the organization. Mentoring also helps build strong relationships and a sense of belonging within the workplace.

leadership development-

mentoring cultivates the next generation of leaders within the organization. Mentees gain exposure to leadership roles and learn from seasoned professionals, helping them develop the skills and confidence needed to take on future leadership positions.
---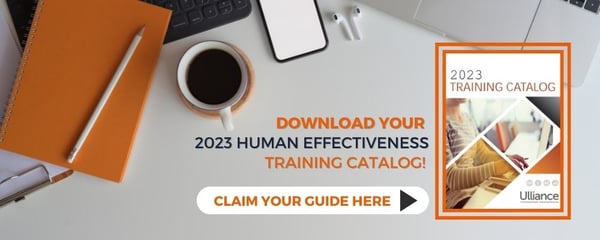 ---
Setting Up a Mentoring Program
to establish a successful mentoring program within your organization, consider the following steps:
Determine the Objectives of Your Mentoring Program.
Are you focused on skill development, leadership development, or a combination of both? Clarify your goals to align the program with your organization's needs.
Seek Experienced Employees Who are Willing to Volunteer as Mentors.
Look for individuals with strong interpersonal skills, subject matter expertise, and a genuine interest in helping others grow.
Encourage Employees to Participate as Mentees.
Highlight the benefits of mentoring. Make the application process clear and straightforward and ensure confidentiality to create a safe environment for mentees to express their goals and challenges.
Carefully Pair Mentors and Mentees.
Pair based on their goals, skills and personalities. Consider career interests, experience levels, and compatibility to ensure a productive and harmonious mentoring relationship.
Offer Training and Resources.
Offering training and resources to mentors and mentees can help them navigate the mentoring process effectively. Training can include active listening, giving feedback, and goal-setting techniques.
Establish a System to Monitor Progress.
Regularly evaluating the effectiveness of the mentoring program and collecting feedback from both mentors and mentees is crucial in ensuring its success. By making necessary adjustments and continuously assessing its progress, the program can remain a valuable resource for employee growth and development while meeting the organization's objectives.
Recognize and Celebrate the Achievements of Mentors and Mentees.
Consider implementing a recognition program or providing incentives to acknowledge their valuable contributions to the organization.
Evaluate and Improve.
Continuously evaluate and improve your mentoring program based on feedback and best practices. Stay informed about the latest trends and research in mentoring to ensure your program remains relevant and impactful.
How an EAP Can Help
An Employee Assistance Program (EAP) can play a significant role in helping a company set up and maintain a mentorship program. EAPs are designed to support employees' well-being and professional development, and they often have resources and expertise that can be leveraged to establish effective mentorship initiatives.
An EAP can provide guidance and expertise in defining program goals, identifying key stakeholders, developing a strategic plan to align the program with the organization's objectives, and determining the appropriate structure and format for the program.
An EAP can help identify potential mentors within the organization who possess the necessary skills, experience, and willingness to participate. Additionally, the EAP can support mentee recruitment by promoting the program, facilitating the application process, and ensuring confidentiality and fairness throughout.
An EAP can serve as a point of contact and provide ongoing support for both mentors and mentees, addressing any concerns, offering guidance, and facilitating regular check-ins to monitor the progress of the mentoring relationships.
Reverse Mentoring
While the mentoring relationship is typically seen as a more experienced employee sharing knowledge and guidance with a less experienced colleague, the reverse can also work well in some organizations.
Reverse mentoring is becoming increasingly valuable as companies navigate changing workplace dynamics. The younger generation brings fresh insights and a different skill set that can help senior leaders understand rising trends in technology and the future of work. Reverse mentoring also creates opportunities for junior employees to develop leadership skills and gain visibility for professional growth.
Senior leaders can benefit from reverse mentoring by gaining a better understanding of their employees' roles and unique experiences at work. It facilitates knowledge sharing, particularly around technology, as younger employees are often early adopters of new tools. Additionally, reverse mentoring provides fresh perspectives on organization-level information, identifies unintended consequences of policies, and uncovers opportunities for improvement.
To ensure the success of reverse mentoring, both parties must clarify expectations, maintain respect, and minimize conflict. Senior managers should be open to new ideas and suggestions from their less-experienced partners, while the younger employees need the confidence to provide feedback about how senior managers are perceived. Cultivating intentional relationships, being open-minded, allowing mentees to drive sessions, fostering vulnerability and sharing experiences contribute to successful reverse mentoring.
Mentoring Programs are an Investment
A mentoring program is an investment in your employees and your organization's future. By providing a platform for knowledge transfer, skill development, and career advancement, you can foster a supportive and engaged workforce while cultivating a pipeline of future leaders. Embrace the power of mentoring and reap the numerous benefits it brings to your workplace.
---
When you partner with Ulliance, our Life Advisor Consultants are always just a phone call away to teach ways to enhance your work/life balance and increase your happiness. The Ulliance Life Advisor Employee Assistance Program can help employees and employers come closer to a state of total well-being.
Investing in the right EAP or Wellness Program to support your employees will help them and help you. Visit https://ulliance.com/ or call 866-648-8326.
The Ulliance Employee Assistance Program can address the
following issues:
• Stress about work or job performance
• Crisis in the workplace
• Conflict resolution at work or in one's personal life
• Marital or relationship problems
• Child or elder care concerns
• Financial worries
• Mental health problems
• Alcohol/substance abuse
• Grief
• Interpersonal conflicts
• AND MORE!
Have some questions about our services? Book a quick meeting below!
---
---
References:
Exploring the Mutual Benefits of Mentoring in the Workplace, University of Massachusetts Global
https://www.umassglobal.edu/news-and-events/blog/benefits-of-mentoring-in-the-workplace

Improve Workplace Culture with A Strong Mentoring Program, Naz Beheshti, Forbes
https://www.forbes.com/sites/nazbeheshti/2019/01/23/improve-workplace-culture-with-a-strong-mentoring-program/?sh=5da674a976b5

Make 2017 the Year to Get Serious About Mentoring, Megan M. Biro, Forbes
https://www.forbes.com/sites/meghanbiro/2017/01/27/make-2017-the-year-to-get-serious-about-mentoring/?sh=7b87a485bcea

Mentoring at Work: How (and Why) to Implement It in Your Organization, Center for Creative Leadership; https://www.ccl.org/articles/leading-effectively-articles/mentoring-at-work-how-and-why-to-make-it-work-for-your-organization/
The Power of Reverse Mentoring, Society for Human Resource Management (SHRM), https://www.shrm.org/resourcesandtools/hr-topics/people-managers/pages/reverse-mentoring.aspx
Why Your Mentoring Program Should Be Mandatory, Harvard Business Review, https://hbr.org/2022/09/why-your-mentoring-program-should-be-mandatory