Self-esteem is a person's overall sense of their own worth or value. It is based on our opinions and beliefs about ourselves. According to Psychology Today, self-esteem "can influence life in myriad ways, from academic and professional success to relationships and mental health."
The importance of self-esteem lies in its ability to affect our overall well-being.
"When we have healthy self-esteem, we tend to feel positive about ourselves and about life in general. It makes us better able to deal with life's ups and downs. When our self-esteem is low, we tend to see ourselves and our life in a more negative and critical light." National Health Service, UK
Research has shown that low self-esteem can have serious consequences in our work lives as well as our personal lives. It can create anxiety, stress, loneliness, and increased likelihood of depression; cause problems with friendships and relationships; and lead to increased vulnerability to drug and alcohol abuse.
International Self-esteem Month
Self-esteem has been a topic of discussion since the late 1800s, with early pioneers in the field of psychology such as William James and Sigmund Freud emphasizing its importance. In the 1960s and 1970s, there was a surge in research on self-concept and identity formation - specifically, the idea that our sense of self-worth is closely linked to how we perceive ourselves and our place in society. As research into this area continued to evolve, it developed into what we now refer to as self-esteem.
In recent years, self-esteem has become increasingly important due to a growing recognition of its impact on mental health and well-being.
Each year, February is recognized as International Boost Self-Esteem Month. The goal is to raise awareness about the importance of positive self-esteem and its impact on overall well-being.
How to Boost Self-esteem
Self-esteem is an incredibly important part of our lives. Low self-esteem can lead to depression, anxiety, and feeling unmotivated or even worthless. For many people who struggle with low self-esteem, the beliefs can be traced back to childhood, so boosting self-esteem requires a shift in mindset.
5 steps you can take to improve your self-esteem:
identify your own strengths-

One of the most important elements of boosting your self-esteem is identifying your own strengths. For many of us, it's easy to get caught up in what we perceive as our weaknesses, but recognizing our unique strengths and skills is an essential part of building confidence. Writing these qualities down - in a journal or even just noting them on post-it notes - can be helpful reminders when feeling low.

reframe negative thoughts-

Positive self-talk is also critical for maintaining healthy levels of self-esteem. It can sometimes feel natural to focus on your flaws or mistakes. However, recognizing negative thoughts and consciously reframing them into positive statements is not only therapeutic but also can help develop resilience towards life's setbacks and ultimately increase confidence overall.

surround yourself with positive people-

It's important to be mindful of who you choose to spend time with. Surround yourself with positive people who encourage you rather than criticize you. Spending time with people who accept us for who we are without judgement gives us a safe space for growth and gently reminds us about all our beautiful qualities.

recognize (and celebrate!) your successes-

Don't forget to celebrate even small successes! We often underestimate just how much power even small wins have in boosting our feelings of worthiness, so relish those moments no matter how small they seem! Taking regular breaks for yourself allows for reflection on your progress, while giving yourself praise and appreciation helps create an environment where personal growth isn't deterred by fear or insecurity.

seek help if you need it-

Low self-esteem can be tricky and challenging to overcome, so if you could use some help navigating these issues, do not hesitate to reach out for help. Counselors and therapists are well-trained to provide assistance and help guide you toward a higher level of positive self-feelings. If your employer offers an Employee Assistance Program, this is a great place to make the right connections.
Overall, improving one's self-esteem requires both dedication and patience, but it can help guide us towards greater success both personally and professionally. Recognize your strengths, practice positive thinking, surround yourself with good company, celebrate wins no matter how small they may seem, and always take some time out for yourself!
---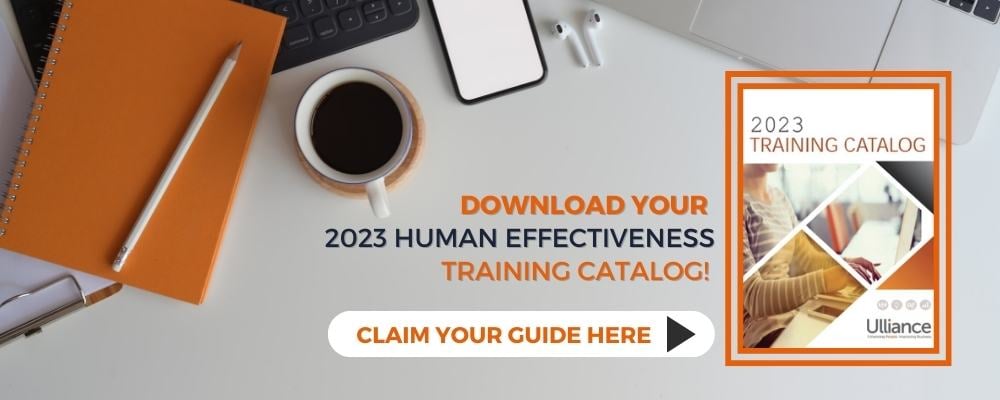 ---
Self-esteem in the Workplace
HR professionals should always consider that self-esteem can have a significant impact on employee performance and job satisfaction. Here are a few reasons why:
People with higher self-esteem are more productive because they are typically more focused and motivated.
Higher levels of self-esteem often correlate with a greater ability to take calculated risks and an interest in trying new things due to less fear of failure.
Individuals with healthy self-esteem tend to take less time off due to illness.
People with higher self-esteem can make better colleagues because they feel more comfortable working with coworkers.
Employees with high self-esteem can more easily cope with failure and criticism in the workplace.
Having healthy self-esteem boosts motivation, allowing employees to perform better and reach their full potential.
Employees with low self-esteem may struggle to take risks or try new things in the workplace, which could limit their potential for growth and development. They may also be more prone to defensiveness or negative interactions with coworkers. It is important for human resources professionals to recognize signs of low self-esteem in employees so that they can provide support and create an environment that encourages healthy self-confidence.
Building self-confidence in the workplace is essential for creating a positive work culture. Overall, having healthy self-esteem is important for both individual employees and organizations as a whole. Human resources professionals should strive to create an environment where everyone feels supported and empowered so that they can reach their full potential at work.
Employee self-esteem is an important factor in the success of any organization. When employees feel good about themselves, they are more likely to be productive and have a positive attitude towards their work.
Initiatives to boost employee self-esteem can create an environment where employees feel valued and appreciated.
6 Ways employers can help employees boost self-esteem:
recognition and rewards- Publicly acknowledging and rewarding your staff for a job well done is an excellant way of building employee

confidence and boosting morale. Everyone likes to be appreciated and praised in the workplace, and it has been proven to be one of the most effective ways to boost self-esteem within teams. Recognition can help employees feel more confident in their abilities and encourage them to continue working hard.

offer personal development opportunities- employees who are given the chance to learn new skills or take on additional

responsibilities will gain a sense of accomplishment and feel more confident in their abilities. Managers should also assign team members challenging tasks that require collaboration and problem solving, as this type of work can help build confidence and foster a sense of camaraderie among team members.

encourage collaboration-

Promote engagement among team members. Employees feel valued and become more confident in their ability to contribute positively in their roles if they have an opportunity to work alongside coworkers.

encourage employee resource groups- employees who participate in employee resource groups (ERGs) have the opportunity to express themselves in a safe environment without judgement or criticism. ERGs can plan an important part in helping employees feel that they have unique strengths and abilities, which are crucial for having high self-esteem.

lead with empathy-

it's important for managers to cultivate trust within their teams by showing appreciation for each member's unique strengths and weaknesses. This will help create an atmosphere of mutual respect which can lead to higher morale and increased productivity.

promote emotional intellegence-Making emotional intelligence (EI) training available for individuals and teams helps increase social awareness and boosts self-esteem. Having emotional intelligence helps people build strong relationships with the people they interact with on a daily basis, which means they are less likely to experience loneliness or isolation, a key factor in low self-esteem.
---
---

Dealing With Self-esteem Issues in the Workplace
Issues with self-esteem can be challenging to deal with in the workplace. However, it is critical that companies address them directly. Acknowledging the problem and working towards a solution is key to helping employees get back on track and improving overall workplace productivity.
One way to address issues with self-esteem is through employee coaching. Coaches can work one-on-one with employees to identify areas of self-doubt, encourage positive thinking, and help them build actionable strategies that focus on developing their strengths and competencies. This type of personalized support can be invaluable when it comes to boosting confidence levels and increasing overall morale.
Organizations should also consider referrals to their employee assistance program as part of their strategy for dealing with issues related to self-esteem. Many programs provide confidential counseling services which can help employees gain insight into their own feelings, learn new skills for managing stress, or even seek advice on how to improve their situation at work.
Ultimately, boosting employee self-esteem is a key factor in the success of any organization. It's important for managers to recognize the importance of creating an environment where employees feel valued and appreciated. Initiatives that focus on employee coaching, referrals to employee assistance programs, or creating an open dialogue between colleagues can have a positive impact not only on employee morale but also on workplace productivity. By actively tackling issues with self-esteem, companies can create an atmosphere of understanding and acceptance that can help build stronger teams and lead to successful outcomes in the long run.
---
When you partner with Ulliance, our Life Advisor Consultants are always just a phone call away to teach ways to enhance your work/life balance and increase your happiness. The Ulliance Life Advisor Employee Assistance Program can help employees and employers come closer to a state of total well-being.
Investing in the right EAP or Wellness Program to support your employees will help them and help you. Visit https://ulliance.com/ or call 866-648-8326.
The Ulliance Employee Assistance Program can address the
following issues:
• Stress about work or job performance
• Crisis in the workplace
• Conflict resolution at work or in one's personal life
• Marital or relationship problems
• Child or elder care concerns
• Financial worries
• Mental health problems
• Alcohol/substance abuse
• Grief
• Interpersonal conflicts
• AND MORE!
Have some question about our services? Book a quick meeting below!
---
---
References:
International Boost-Self Esteem Month - February 2023, National Today https://nationaltoday.com/international-boost-self-esteem-month/
Raising Low Self Esteem, National Health Service, https://www.nhs.uk/mental-health/self-help/tips-and-support/raise-low-self-esteem/

Self Esteem, Psychology Today https://www.psychologytoday.com/us/basics/self-esteem
Self-Esteem, The University of Texas at Austin Counseling and Mental Health Center https://cmhc.utexas.edu/selfesteem.html
Self-Esteem In the Workplace, Laura Ruiz Mitjana, Exploring Your Mind https://exploringyourmind.com/self-esteem-in-the-workplace/